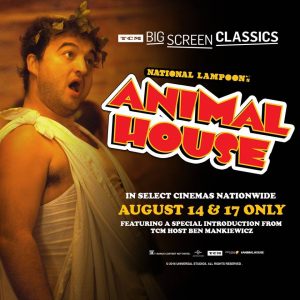 National Lampoon's "Animal House" has to be the funniest movie of all time! I saw it when I was 14 at the Burnsville Center theater. Yes, it's rated 'R', but that wasn't a problem. We had someone's older brother buy the tickets for us, then walked right in!
There are so many great lines in this film that it's impossible to know where to start. Just like the "The Blues Brothers", which John Belushi also starred in.
If you weren't around to see "Animal House" in the theater back in 1978-79 or you would love to get the full theater experience again, you now have your chance. For 2 days only, it's coming back. Togas are mandatory. No word on whether or not food fights will be permitted.