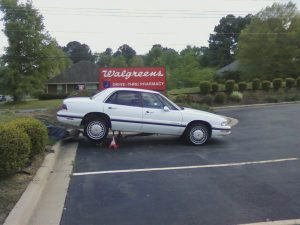 Attention, tire shops: if you're going to have a fancy website which allows customers to search and compare specs on all the tires you sell, INCLUDE THE PRICES! I don't want to see "call store for price." I don't want to have to give my name, address, phone number, etc., and then wait for a quote.
The reason I am shopping online is so I can quickly compare pricing among various sellers for the same or similar tires. If you're not going to allow customers to do that, why have a website in the first place?
Discount Tire gets the award for best site here. They itemize each charge/fee/tax separately (mounting, balance, road hazard, disposal fee, environmental fee, sales tax, etc.) Then, they give you a bottom line "out the door" price.
Walmart is #2. They show all the fees, but you have to click on a link and then add them yourself. You also need to know your sales tax rate and whether it applies to labor and/or fees. I know and can calculate all that stuff, but not everybody does.
Many sites do not contain any product pricing at all! Others do not show their installation and other fees.
(Okay, I'm done now.)