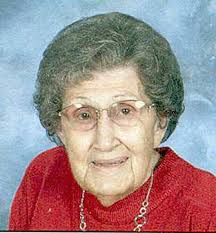 My grandma Madelyn Marie Schepp would have been 111 years old today. She had a long, happy life and made it to the ripe old age of 100. I still miss her. Happy Birthday, Grandma!
She really was a great lady. I'm so glad now that I was able to spend so much time with her. Especially during the final 10 years of her life. Whenever possible, I went to Devils Lake, North Dakota to celebrate her birthday. I made it there for #91, 92, 93, 94, and 96.
Grandma was very healthy, living on her own until age 98. And yes, that's her natural hair color in all the photos!