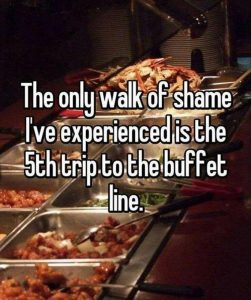 I stopped by my favorite takeout Chinese place last night to get Mom's 85th birthday dinner. We've been going to this place for over 10 years. It's always been great…until last night.
She immediately noticed the Shrimp Egg Foo Young tasted extremely "eggy." More egg. Fewer shrimp.
I immediately noticed the Sweet & Sour Shrimp had thicker batter than before. More batter. Fewer shrimp.
We both agreed the Shrimp Fried Rice had more rice and…you guessed it…fewer shrimp.
For those of us over 50, this feels like a return to the 1970s stagflation. Hamburgers that were mostly bun. Candy bars so thin they'd break in half as they fell down the vending machine chute. Horrible-sounding records made out of styrene instead of vinyl. Here we go again.
Where's the beef?